All Hands Meeting 2023 of the AI Competence Centers in Berlin.
On October 9th and 10th, 2023, Berlin was abuzz with the latest advancements in AI research as the Berlin Institute for the Foundations of Learning and Data (BIFOLD) at TU Berlin played host to scientists from the university AI competence centers and the DKFI. The university competence centers comprising BIFOLD, ScaDS.AI , Lamarr Institute, Tübingen AI Center, MCML and the DFKI have received sustained funding as part of the German government's AI strategy.
The event showcased the spirit of collaboration and knowledge exchange, featuring captivating talks on diverse AI topics by leading experts. Among the highlights were insights into the different competence Centers, the ELLIS network, the power of predictions, and machine learning for sustainability. Attendees were treated to vibrant networking sessions, fostering discussions on prevalent AI research topics.
The second day of the event centered around engaging panel discussions and scientific poster exhibitions. A focus on trustworthy AI applications and strategies to attract and retain top AI talent in German academia and research institutions demonstrated the commitment to bolstering Germany's position as a global hub for AI research. With ongoing funding and a growing network of experts, these competence centers are set to advance the frontiers of AI research in Germany and beyond
Find out more in the article from our friends at the Tübingen AI Center, who thankfully invited our PhD fellow Indu llanchezian and our managing director Christina Bürger to participate in this great event.
Share article
Author
Dr. Christina Bürger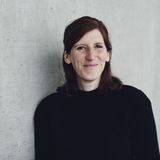 Christina Bürger, with extensive experience in science management, has joined Hertie AI as the Managing Director. Having worked in various research and academic institutions, including the Institute of Medical Genetics and Applied Genomics, the Research Department at the University of Tübingen, and the Faculty of Medicine, Christina brings a wealth of knowledge. With a background in Biology and a Ph.D. from Ludwig-Maximilians University Munich, she has specialized expertise in research management and knowledge transfer. In her role, Christina oversees the institute's operations, collaborates with the board for strategic development, coordinates research programs, manages intramural funding projects, ensures quality assurance, and handles communication and international visibility efforts.
Department